CONTACT INFORMATION
Call us toll free 
1-800-229-2872
, locally at 651-495-6565, or email us at 
memoryloss@healthpartners.com
 to ask questions, get more information or updates.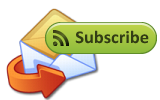 JOIN OUR MAILING LIST:
If you would like to get our regional newsletters or learn more about upcoming talks, clinical trials, etc.. please select 'subscribe' in the Category drop down box below.
We are delighted to hear from you and value your comments and suggestions. 
The Alzheimer's Research Center is a legal assumed name of the HealthPartners Institute, a Minnesota non-profit corporation, and is located on the campus of HealthPartners Neuroscience Center at 295 Phalen Boulevard, Saint Paul, Minnesota 55130