DONATING TO THE ALZHEIMER'S RESEARCH CENTER
(formerly called as Alzheimer's Treatment and Research Care)
We are extremely grateful for the generous financial support we receive from all of our contributors. Your gifts help promote research and development of new and better ways of treating and preventing Alzheimer's disease and other central nervous system disorders. 
Options for donating: 
Secure Online Donations

Click here to make online donation.
Please Note: Clicking the Donation Link, redirects you to our new online donations page.
Credit Card Donation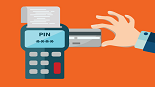 Make a credit card donation by phone -


please call us at 1-800-229-2872.
Check Donation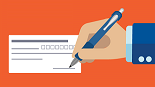 Checks should be made out to


"RHF -- Alzheimer's Research"
Send checks to:
RHF -- Alzheimer's Research
Mail Stop 11202C
640 Jackson Street
St. Paul, MN 55101
For donations in memory or in honor of a friend or relative: You may use any one of the above methods. You can honor someone by a donation that lets a family know that you are thinking about them. We will send each recipient an acknowledgement of the gift on your behalf, unless you choose to remain anonymous. The amount of your gift will remain confidential. For donations in memory or in honor of a friend or relative, please supply the name of the individual and the name and address of their family so that we can notify them of your thoughtful donation.
Make a gift of stock or property and avoid capital gain taxes while receiving a charitable tax deduction. Contact Regions Hospital Foundation at 1-651-254-2376 for more information about how to donate stock or property.
The Alzheimer's Research Center relies on charitable gifts to conduct nationally recognized research for such illnesses as Alzheimer's and other related brain disorders. Gifts made to the Center are processed through Regions Hospital Foundation (RHF), a charitable organization that as part of its mission raises funds on behalf of the Alzheimer's Research Center and other programs in patient care, medical research and education. Charitable gifts made through Regions Hospital Foundation are tax deductible, and your dollars go directly to programs. The Regions Hospital Foundation is a non-profit 501(c)(3) organization.
NOTE: Donations from outside the USA are also greatly appreciated. Please contact us by e-mail at memoryloss@healthpartners.com, fax at 1-651-254-3661 or phone at 1-800-229-2872, so that we can assist you in making a contribution to Alzheimer's research.
ARRANGING A BEQUEST
We really appreciate our many supporters who have arranged for a specific bequest in their will to support our work. If you work with a professional such as a financial planner, lawyer, accountant or insurance agent, talk with him or her about the opportunities to include the Alzheimer's Research Center in your will. Every gift, large or small, is vitally important. For more information please call 1-800-229-2872.